The 8th Brussels Conference on Generative Linguistics, The Grammar of Idioms was a really inspiring event!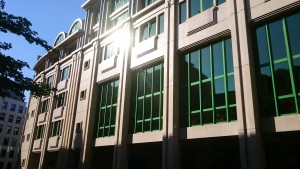 The conference was organized by the project The Syntax of Idioms: Project description, a joint project of  KU Leuven (Belgium) and RU Utrecht (the Nederlands). During two days, linguists working on idioms from a theoretical linguistics perspective gathered to exchange their ideas, data, problems, and insights. There were a total of 14 talks, addressing psycholinguistic, syntactic, semantic, corpuslinguistic, and morphological aspects of idioms.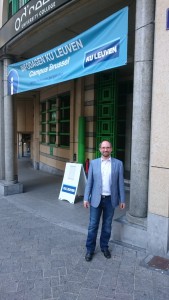 Manfred gave a talk on Possessive (Non-)Alternations in Idioms. He argued that, whereas there is basically one prominent way to express possession in English idioms (as in keep one's cool), there are at least four different ways to do so in German. He identified possible, prominent, and impossible patterns of alternations between these constructions in German and provided and LRS-based analysis.