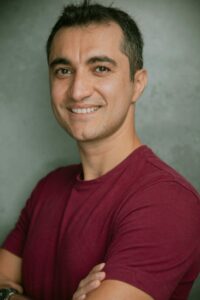 Hiwa Asadpour (IEAS and JSPS International Fellow at University of Tokyo) has just published a paper in the journal Corpus Linguistics and Linguistic Theory on "Parts of speech and the placement of Targets in the corpus of languages in northwestern Iran."
This study applies a corpus-based quantitative approach to the word order typology and linguistic theories about word order in several genetically unrelated language varieties in northwestern Iran. Among various factors relevant to word order variation, morphosyntactic features, such as parts of speech, exhibit constraints on word ordering. The paper aims to contribute to areal word order typology by comparing different language families using a corpus-based approach. The results of the study provide rich input for linguistic theories which aim at offering explanations for word order variation.
The paper is now available as an "ahead of print" publication and will be included in the September 2023 issue of the journal.
Reference
Asadpour, Hiwa. 2022. Parts of speech and the placement of Targets in the corpus of languages in northwestern Iran. Corpus Linguistics and Linguistic Theory. Published ahead of print, 12.10.2022.
DOI: https://doi-org.proxy.ub.uni-frankfurt.de/10.1515/cllt-2022-0001
Links
Hiwa's IEAS homepage: https://www.uni-frankfurt.de/109653793/Associate_researcher