Manfred gave a talk on Doing the Devil: An Unrescuable PPI at the workshop Varieties of Positive Polarity Items of the annual meeting of the Deutsche Gesellschaft für Sprachwissenschaft, Leipzig, March 4-6, 2015.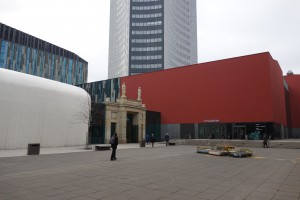 Manfred presented data on the German expression den Teufel tun (`do the devil´), which licenses negative polarity items but cannot occur in the scope of negation itself.
The workshop was very productive and included presentations on various types of PPIs, from different languages and from different theoretical angles.